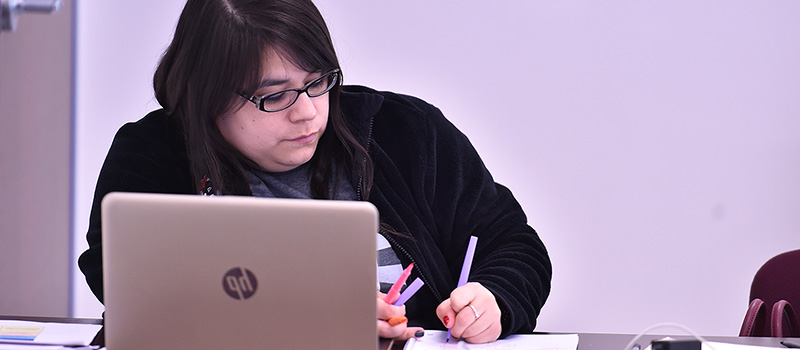 Get started on your Journey
Offered through the OLLU's Worden School of Social Service , the Bachelor of Social Work (BSW) is designed to prepare students for general practice as a social worker and for acceptance in to graduate school. Graduates of the program are eligible for licensure by examination by the State of Texas and for full membership in the National Association of Socia Workers. The BSW program is accredited by the Council for Social Work Education (CSWE), which is recognized as the sole accrediting agency for social work education in the United States and its territories.
Licensed BSW graduates are able to work in a variety of settings including geriatrics, health care, mental health, child welfare, disabilities, emergency assistance programs and schools. Many students pursue graduate degrees in social work, education, psychology and law. Sensitivity to cultural and ethnic differences, particularly among Hispanics, is key to the Worden School's mission and commitment to working with vulnerable and at-risk populations.
Classes in the BSW program are held during the evening, allowing students to still maintain their job while pursuing their degree.
BSW Program Goal
To prepare professionally trained social workers for generalist practice with diverse populations in a way that fosters culturally competent practice with emphasis on Hispanic/Latin@ families and children.
BSW Degree, Minor and Certificates

Earn Your MSW in Five Years
The 4+1 social work degree option allows students to earn their bachelor's and master's degrees in five years. Students who complete their BSW degree at OLLU, or another CSWE accredited social work program, with a GPA of 3.0 or higher can earn a Master of Social Work (MSW) degree in one year through the Advanced MSW program.
Field Education
Field Education is an integral part of the social work program at OLLU. The Worden School has established partnerships with an extensive network of public and private social service agencies to provide students with a wide range of opportunities for internships. Students from all campuses work with the Field Education office to explore available positions and determine which are the best fit for their career goals. Learn more about Field Education .
SBIRT Program
Students in the BSW program benefit from the Screening, Brief Intervention and Referral to Treatment (SBIRT) Competency and Dissemination project, a collaborative project between the Social Work and Psychology programs at OLLU. SBIRT serves as an early intervention for individuals struggling with substance abuse and those at risk of developing substance abuse disorders. SBIRT curricula is integrated into programs at the bachelor's, master's and doctoral levels. Learn more about the SBIRT program at OLLU.
Admission Requirements
Students wishing to declare social work as a major can do so with the Registrar's Office. Self-declared students may enroll for a maximum of 18 semester hours of social work courses:
SOWK 1300
SOWK 2300
SOWK 3321
SOWK 3331
SOWK 3332 or
SOWK 3333
Formal admission to the program requires:
A completed BSW application
Checklist
Overall GPA of 2.0, a social work GPA of 2.5 or higher
Signed Student Code of Conduct Form, which acknowledges one's commitment to NASW Code of Ethics.
Applications for formal admission to the BSW Program are processed when students have completed six semester hours of social work courses at the Worden School of Social Service. Applications and handbooks can be obtained from the Worden School of Social Service office.
Program Continuation
For continuation in the program, a student must maintain a minimum grade point average of 2.5 in social work courses after 12 semester hours in the major and be formally admitted into the program. Records are reviewed at the end of each grading period. Enrollment in field education courses requires successful completion of 27 hours in social work with a 2.5 GPA in major courses and permission of the BSW Program Director.
A 2.5 GPA in the major is also required for graduation. Courses in the major and minor must be taken for a grade. A Pass/Fail grade for social work courses can only be taken for the field education courses. With the exception of the field education courses, "C" grade or better must be earned on all social work courses. A "P" grade must be earned for the field education courses.
A student who fails to maintain a satisfactory performance level will be notified in writing of termination in the major. Readmission must be approved by a faculty panel.
---
Additional BSW Information

BSW Assessment of Learning Outcomes
BSW Forms and Resources