MS in Financial Analysis Online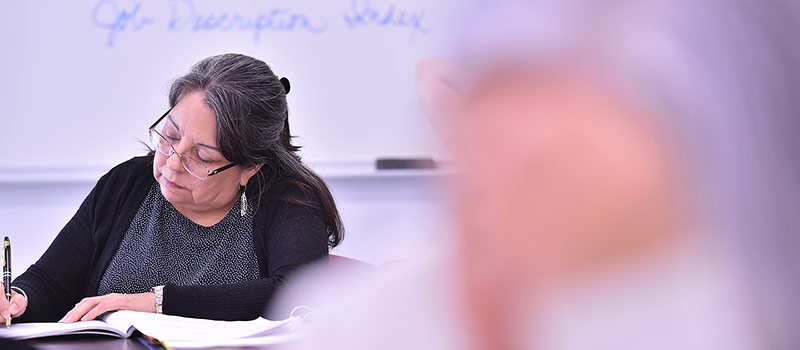 Get started on your Journey
The School of Business and Leadership (SBL) offers an online Master of Science degree in Financial Analysis that will provide students with expertise in several areas of applied finance such as corporate finance, financial institutions, financial analysis, fixed-income analysis, derivatives and portfolio management. Students who complete the degree will have acquired the necessary data-analytic skills for conducting advanced-level analysis and interpretation of complex financial data and financial instruments.
The focus of the program is on the data analysis in finance based on recent trends in the market with significantly growing interest in the analytical tools used in all areas of business including accounting and finance.
The curriculum emphasizes theory, application, financial modeling and trends in financial data analytics.
Program Goals
To provide professionals with advanced-level skills in financial-economic theory and applications
To provide graduates with a deep understanding of the financial processes of complex business organizations
To provide students with a fundamental knowledge and technical skills for presenting and interpreting complex financial information that is often utilized by senior executive leadership within corporations.
Upon graduation, students in the MS in Financial Analysis program will be prepared to demonstrate professional knowledge and the newly acquired data-analytic skills necessary to address a variety of fast paced and changing circumstances within the business world.
Program Design
The 30-credit hour program consists of 10 online courses and can be completed in less than two years for students taking classes part-time during the fall, spring and summer semesters. Students who wish to fast-track and attend classes full-time can complete the program in one year.
The online format provides students maximum flexibility.
Master of Science in Financial Analysis degree program and course descriptions
Courses
The following are the courses that make up the MS Financial Analysis degree program:
Financial Economic Theory
Mathematics for Finance and Business Analytics
Statistical Analysis in Finance
Corporate Finance
Corporate Reports and Financial Statement Analysis
Data Analysis in Finance
Fixed Income Securities
Financial Derivatives
Valuation and Portfolios
Advanced Financial Applications
Leveling Courses
Students with non-business majors and students with business majors who received their degrees more than five years ago are required to take the following leveling courses:
Business Math and Statistics
Financial Accounting
Corporate Finance
The leveling courses can be waived for the following groups:
Business majors who graduated less than five years ago
Non-business majors who graduated less than five years ago and passed a related course with a B or better grade
A year of experience in a relevant position (e.g., one year of experience in an accounting-related position would possibly waive the "Financial Accounting" leveling course).
Admission Requirements