Nonprofit Management Online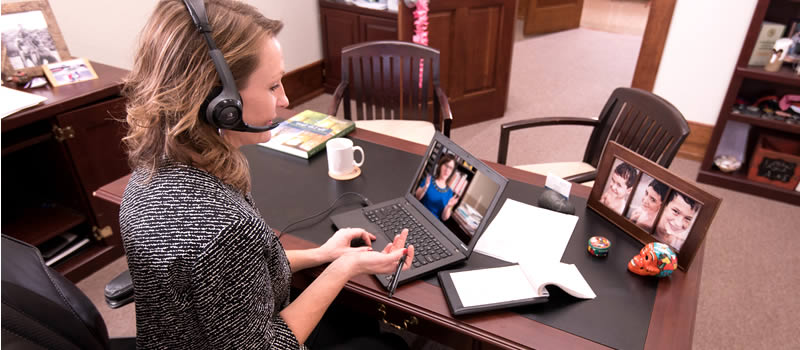 Get started on your Journey
The Master of Science in Nonprofit Management is an online, fast-track program designed for aspiring staff directors, senior leaders, governing board members, or founders in the nonprofit sector. The 10-course, 30-credit-hour program, can be completed in 16 months. The affordable tuition, at approximately $15,000 for the entire program, was set in recognition of the crucial, values-based contributions of nonprofit workers and leaders who improve the quality of life and help meet the urgent needs of our communities.
The asynchronous, online program provides maximum flexibility for individuals who work full-time and have other demanding time obligations.
Curriculum
The Nonprofit Management Program emphasizes nonprofit organization best practices and the development of essential inter-personal soft skills.
Topics covered in the program include:
Finance Accounting for Nonprofits
Outcomes-Oriented Marketing
Nonprofit Talent Development
Nonprofit Grant Writing and Contract Solicitation
Risk Management for Operational Continuity
Operations and Administration
Technology Applications for Nonprofits
Capstone
Each course in the program guides students through the process of progressively crafting their capstone project demonstrating mastery of one of the following:
Conceptualizing, planning, starting up, and launching with program/activity deliverables a new nonprofit organization coherent with a student's interests and community needs. 
Collecting quantitative data, qualitative inputs, organizing and evaluating information in the context of a nonprofit organization's mission, vision, and guidance from the governing board and executive director to write and present a strategic plan encompassing two functional areas (e.g., marketing, program accounting, volunteer care, fundraising stewardship, operational assessment, etc.) in a written report and an MP4-submitted consultant-quality presentation.  
Available Programs
The online, fast-track Master of Science in Nonprofit Management is designed to give individuals in the sector a practitioner-oriented, nonprofit values-based education that culminates in a Project Demonstrating Mastery (PDM) capstone around either launching an active nonprofit organization or delivering an actionable and mission-focused strategic plan for an existing nonprofit organization.
Nonprofit Management degree plan and course descriptions . (Note: Starting with fall semester 2023, the Master of Science in Nonprofit Management program will be reduced from 36 to 30 credit hours and courses will be re-set and harmonized. These changes will be reflected in the 2023-2024 graduate catalog).
The online, fast-track graduate certificate in Nonprofit Management is a three-course, nine credit-hour program, priced at less than $5,000. It focuses on nonprofit finance, accounting, operations, administration, and outcomes-oriented marketing. It provides individuals in the nonprofit sector essential management tools needed to develop or improve their nonprofit organization's values-based contributions to society. Students who complete the graduate certificate successfully can apply earned credits towards the OLLU Nonprofit Management master's degree.
An earned bachelor's degree from a regionally accredited institution is an admission requirement.
Nonprofit Management Graduate Certificate plan and course descriptions . (Note: The certificate program has been reduced from five to three courses that are the same as those offered in the Master of Science program. These changes will be reflected in the 2023-2024 graduate catalog).
Accreditation
This business program is accredited by the Accreditation Council for Business Schools and Programs (ACBSP). ACBSP is a leading specialized accreditation association for business education, supporting, celebrating and rewarding excellence on a diverse global scale.
Admission Requirements
Regular Admission
In addition to the general requirements for graduate admission to Our Lady of the Lake University, applicants for the Master of Science or Graduate Certificate in Nonprofit Management will provide:
Two references from persons knowledgeable about the student's managerial and/or professional performance